Not Everyone Has an Hourglass Figure
but they can create the illusion of having one!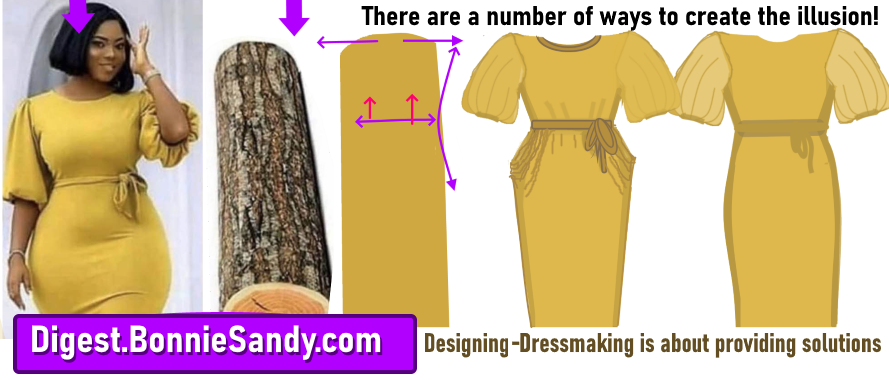 So you want the body of a vixen but you've been grace with the frame of the spruce! Worry no more, not everyone has an hourglass figure but almost anyone can appear to have one!
Yes, you can dress in the shape you want!
HOAVIX8
That's "H", "O", "A", "V", "I", "X", "8"- comparing the body's frame to letters of the alphabet is an easy way to code what will look great on you! The hourglass, often associated with sexier more feminine personality traits has two versions the X, and the 8.. The "X" has broader shoulders. While the "8" is created with a fuller chest line. We all want to be seen as sexy once in a while!

When this meme came across my feed I laughed at the implication. By the 3rd time I realized not only was there a solution but I have seen too many women unhappy to let it go.

So how does someone with a more vertical, angular "I" frame, "get the look". First up the select garment with an extended shoulder that is padded. use a cinched waistline the broader the belt, the more definition. The secret though is selecting or designing curves through darts and seam lines and styling that are at the body's side. This is where a well-dressed woman's secret weapon comes in. A great dressmaker or designer! you can also draw on color blocking, soft draping, or modified peplum to achieve the effect. In the meme example. I've used softly draped side cowl or pockets to add "hips'. Color and or print placement can also be used. While the image shows a contrasting black at the side panels, it is more to highlight the changes, a subtler effect for the side color would be the use of shading or tonal color using various design techniques!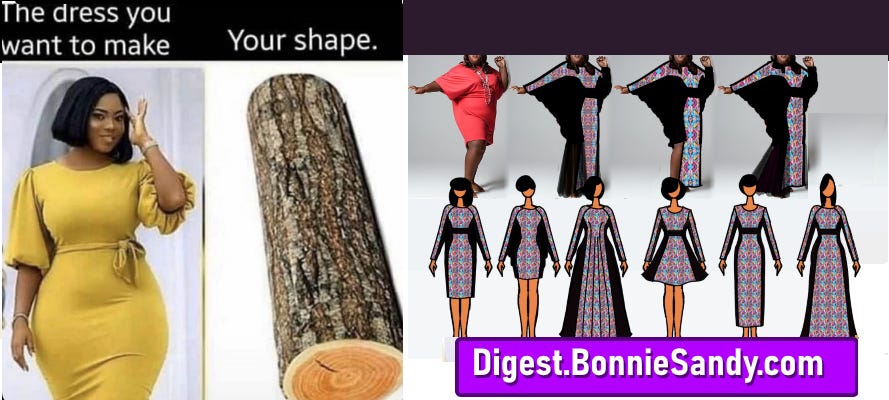 In the end its the execution of the dressmaking that is the test! A great dressmaker will know how to achieve the result. a designer will have accommodated the needs in their line development! Unfortunately, it's not something one can easily learn. I developed this over 30 plus years working with real women! feel free to join my private FB group!

As a consumer - Where do you find garments that will do this?

That is the idea behind developing this newsletter and also the reason I'm taking my time to ensure the labels I share understand how to best serve! In the second image with a couple of years back with a body-conscious dress by a local indie, designer feel free to contact her to see her present offering!

Till next time, remember…
In life in love in fashion when we face our truth we THRIVE
EMBRACE DA BS
​
Bonnie Sandy [@Badassebs] - is a designer, artist & fashion-tech diversity advocate who explores, write and collaborates with creatives across several niches, on adopting adapting technology to meet their needs!