How to Sew A Well Fitted Contoured Face Mask
Here is a free contoured face mask pattern for your use!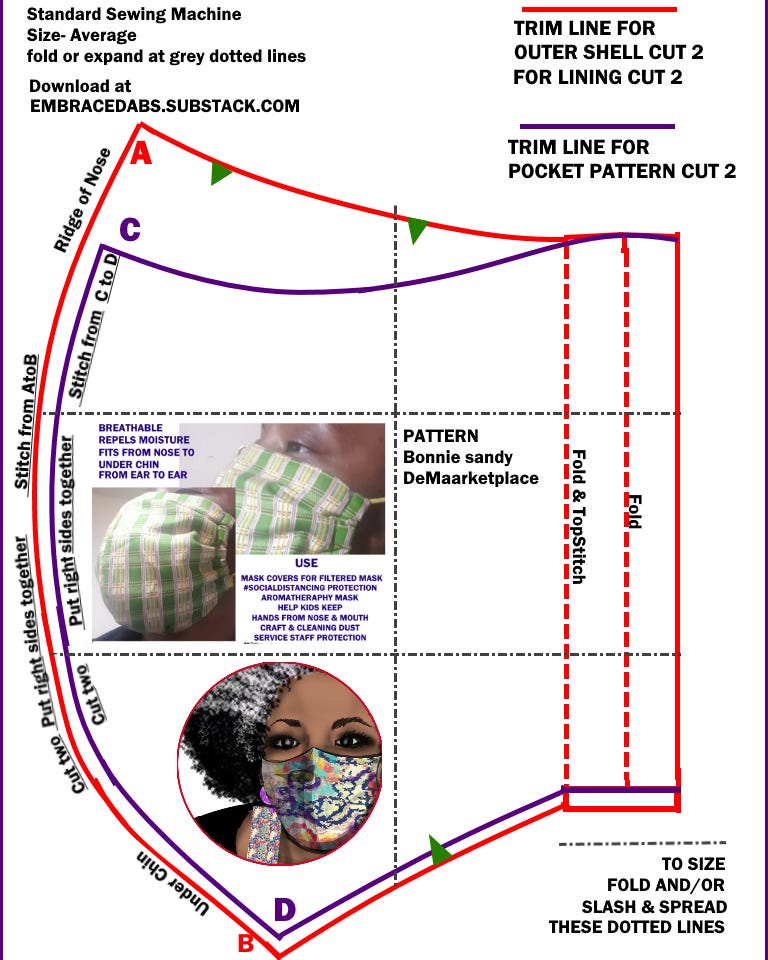 I get concerned when I see mask that gape and do not fit teh face correctly! Use with dust and hobbies is one thing, but when it comes to your health we need to aim for the best fit possible, even if it is not 100%! Homemade mask are an option but I hope you make contoured version that fits more snug.

The above is an 8x10 image that should be printed at 8x10 (use your photo printing dialog to print it to size! If you have no access to a printer we will release a instructional to help your create you own version via a simple DIY coordinate plotting hack.

In my opinion contoured mask are better option to a rectangular mask. Especially when looking to create your own mask that "cover the entire front (that extends to the chin or below) and sides of the face, in a pinch this one also has a side feature that can be tightened or loosened for a closer custom fit. It is fitted an average adult head and can be adjusted. I created this from scratch prompted by my concerns and observing how many wore mask without adequate coverage. I have used slash and spread, as well as coutouring techniques to build out features in soft toys and dolls faces and have over 30 years experience fitting apparel. Feel free to use for both charitable, personal and commercial use with credit, and a #shoutout to @BadasseBs

For use specific to the #Coronavirus Emergency , please defer to CDC advice on

BASIC CONSTRUCTIONS
Cut pattern at red line ,

Cut 2 for outer shell

Cut 2 for lining

Place right sides together stitch from A-B

Now that you have one piece each, place right sides together

Stitch from top of masks together

Stitch from bottom of masks together

Turn to right side… fold sides in twice top-stitch down sides to create a tunnel for elastic or cording. run elastic or cording through tunnel pull to adjust.
The optional pocket (Blue line) can be used to hold filters or aromatherapy towelettes in place. I am preparing a PDF on construction with pocket, care, use considerations, fabric choices and other resources. The link will be sent to subscribers of this Newsletter.
If you need help or have question please comment under this post! feel free to